Leonard McHardy, one of the founders of TheatreBooks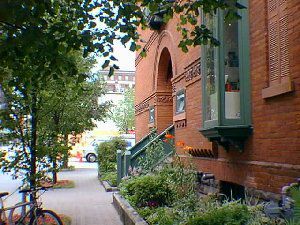 talks to CBC Radio's Mary Ito about the summer theatre season in Ontario.
He discusses the link between schools, Shakespeare and the Stratford Festival and notes the Festival's serious financial commitment to education programs.
McHardy also discusses The Shaw Festival, which is having some financial difficulties.
There are over 2000 "smaller theatres" in Ontario and the growth of community theatre is discussed.
One of the best alternatives to Shaw and Stratford, according to McHardy, is the 4th Line Theatre in Millbrook. This summer they are presenting Sky Gilbert's St. Francis of Millbrook. Theatre Collingwood is another "gem."